About John Hamilton
---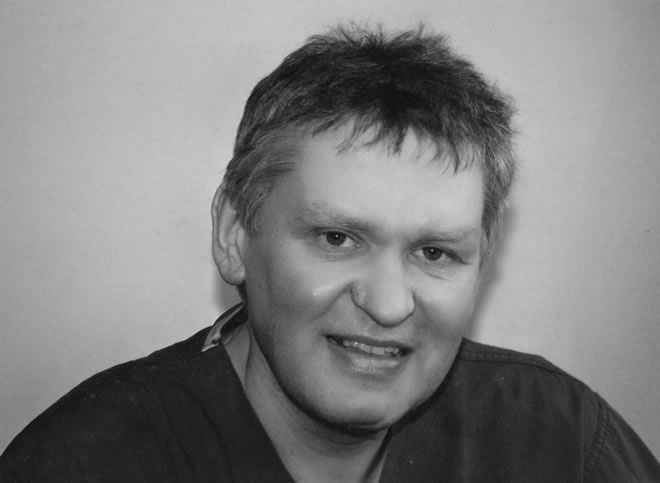 John Hamilton is and adult and children's ENT surgeon. Due to his surgical outcomes, large experience and research, he is internationally recognised as an expert ear surgeon.
John sees all ENT conditions, but his special interests remain with cholesteatoma, otosclerosis and other ear disease.
John performed the research and runs the courses that have led to the popularising of lasers for the treatment of cholesteatoma. He also developed the surgical technique of laser removal of cholesteatoma from hearing bones in cholesteatoma surgery. He demonstrated, through ten years of research, that it provides better hearing than the previous technique, which involved removing the diseased bones and replacing them. He has researched the long term results of this work and this has helped him to develop techniques  to minimise the long term recurrence of cholesteatoma. He is the most experienced cholesteatoma surgeon in the UK, having performed nearly 2000 cholesteatoma operations, 600 of them in children.
John has performed 500 stapedotomies (operations for otosclerosis). He has researched the variations that surgeons encounter during this operation to fine-tune his technique and outcomes. His research into the long term results of stapes surgery are unparalleled anywhere in the world and enable him to provided realistic advice for patients prior to surgery.
In addition, he performs surgery for
Ear bone erosion (ossiculoplasty)
Perforation of the eardrum (tympanoplasty)
Glue ear
Retracted ear drums
Narrow ear canals
Eroded ear canals
Ear canal exostoses
Adenoid enlargement
Ménière's disease
Benign Positional Vertigo
CSF leaks
Tonsillitis
Tonsillar hypertrophy and sleep apnea in children
Sinusitis
Nasal polyps
Training
John went to Jesus College, Cambridge with an open scholarship. During his time in Cambridge, he rowed with the University Blue Boat Squad for two years.
John's ENT training was undertaken in Manchester and Liverpool. The Liverpool academic department was famed for its careful auditing of its patient's outcomes and this greatly influenced Mr Hamilton's approach to learning from his surgery. At the time of his accreditation as a consultant surgeon, he won the Janet Nash fellowship to work with the world's leading ear surgeon, Professor Ugo Fisch, in Zürich. John continued to work every summer with Professor Fisch on his prestigious otology and skull base surgery courses for 16 years. Then, when he was appointed as consultant in Gloucestershire in 1997, he was able to share the operating theatre with James Robinson, the UK's leading cholesteatoma and otosclerosis surgeon, for 3 years. The principles and teaching of these two surgeons has continued to influence Mr Hamilton's approach to ear surgery.
Teaching
John runs an international course in London to teach ear specialists how to best perform cholesteatoma surgery with the laser. The course involves advanced and technical techniques and even experienced surgeons enjoy performing and discussing the new ideas.
Since 2009, John has been teaching fully qualified consultants in the techniques of complex ear surgery at Goloucestershire Royal Hospital. This work has included Skull Base surgery for paraganglionomas and other tumours using Professor Fisch's techniques; superior canal resurfacing, treatment of CSF fistulas and facial nerve decompression using the middle fossa approach; using the endoscope as an ancillary instrument in cholesteatoma surgery; ear drum repair (tympanoplasty) and hearing bone reconstruction (ossiculoplasty), as well as stapedotomy and cholesteatoma surgery.
He has been an invited speaker to societies and universities across the World. He has taught for many years on surgical courses run by multiple distinguished European Universities. He has been a faculty member and invited speaker at International Otology meetings for two decades.
John is the departmental head for registrar training in Gloucestershire. His programme for helping trainees in difficulty informed national guidelines when they were drawn up.
John has written chapters on middle ear disease in children and lasers in cholesteatoma surgery for national reference textbooks.
He has refereed over 50 papers for international ear surgery and ENT journals. He is on the editorial board of Otology and Neurotology, the world's highest cited ear surgery journal.
Research
John undertook full time research into nasal and eustachian tube physiology in the 1990s. He was subsequently a member of the Standing Committee for the Eustachian tube for the European Academy of Otology.
He published seminal work on the beneficial effect of laser treatment on reducing the likelihood of leaving residual cholesteatoma after surgery in 2005. He published a second paper showing that removal of cholesteatoma, which can only be done safely using a laser, from hearing bones with the laser provides better hearing outcomes than conventional surgery, which was to remove the hearing bones with the cholesteatoma with later repair using a prosthesis.
John's research is highly regarded by other ear specialists. His 2005 paper was identified and commended by a different journal, in an editorial. The editor, Prof. Browning, commended the design of the research and significance of the findings. Prof. Browning encouraged other surgeons to adopt the laser technique.
John's research into the spontaneous healing of traumatic era drum perforations was a finalist for the research prize at the world's leading ear surgery meeting, the Politzer Society in 2009. His research into the long-term behaviour of retracted ear drums, identified a new phenomenon of spontaneous resolution due to improved middle ear ventilation during the second decade. This was invited to be, without solicitation, by the organisers of the organising committee, a finalist for the EAONO society's research prize in 2018.
He continues to work with St George's Hospital, London and the University of Cambridge on the anatomy and physiology of the eustachian tube and middle ear space. He continues to undertake long-term outcomes research on his surgical results to improve his surgery and the surgical experience for his patients.