About John Hamilton
---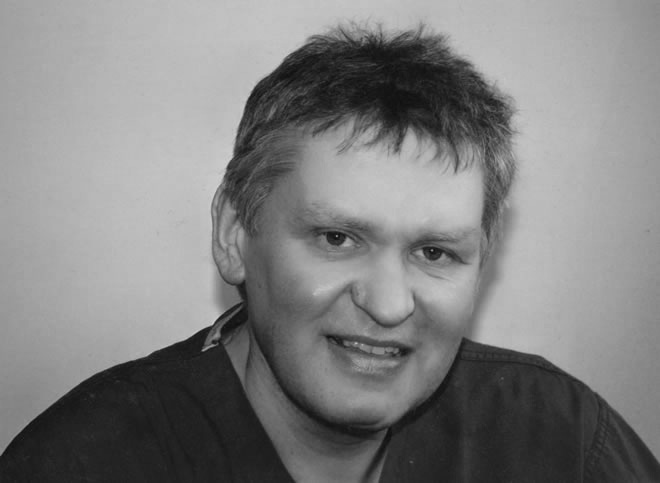 Mr Hamilton went up to Jesus College, Cambridge University with an open scholarship to read medicine. He undertook his specialist training in ENT Surgery in Liverpool, to work with Professor Philip Stell, Europe's leading Head and Neck Surgeon. On accreditation as a consultant surgeon, Mr Hamilton studied in Zurich as Janet Nash fellow to work with the world's leading Ear and Skull Base surgeon, Professor Ugo Fisch. Professor Fisch subsequently offered Mr Hamilton a place as Tutor on his internationally renowned Middle Ear and Skull Base Surgery Courses. Mr Hamilton moved to Gloucestershire to work alongside James Robinson, at that time Britain's leading middle ear surgeon.
As a result of his research and experience, Mr Hamilton has been appointed to the teaching panel of various internationally acclaimed Ear Surgery Courses: in Nijmegen, Holland; Mont Godinne, Belgium; Cambridge, UK and Toronto, Canada. He also taught on courses for Laser surgery in Cleveland, UK, the and the Gloucestershire Laser course. He is a regular contributor and faculty member of the International Cholesteatoma conference, the Politzer Society, the European Association of Otology and the International Middle Ear Mechanics meetings.
Mr Hamilton has written chapters on chronic middle ear disease for the leading British textbooks, is an editor of the world's leading ear surgery journal, Otology and Neurotology and has been a member of the international teaching faculty at all of the Instructional Courses of the European Association of Otology and Neurotology.
Curriculum Vitae
1980 Scholarship to Jesus College, Cambridge
1983 BA (Cantab)
1985 MB BChir (Cantab)
1991 FRCS (Gen)
1993 FRCS (Oto)
1996 FRCS (ORL)
1997 Janet Nash Fellow with Prof. U. Fisch (Zurich, Switzerland)
1997 Appointed Consultant ENT Surgeon for Gloucestershire Hospitals
1999 National Faculty Member on Cleveland Laser Course (Middlesbrough, UK) and each subsequent meeting
1999 Overseas Faculty Member: Middle Ear Mechanics conference (Boston, USA)
2000 Tutor on Fisch International Course in Lateral Skull Base Surgery (Zurich, Switzerland) and each subsequent meeting until 2012
2000 Tutor on Fisch International Course in Lateral Skull Base Surgery (Zurich, Switzerland) and each subsequent meeting
2000 Invited Speaker: International Cholesteatoma Conference (Cannes, France)
2000 Faculty Member: Otology 2000 (Zurich, Switzerland)
2000 Faculty Member on Gloucester Laser Course (Gloucester, UK) and each subsequent meeting
2001 Member EAONO Standing Committee for the Eustachian Tube
2001 Faculty Member on Eustachian Tube Meeting (Geneva, Switzerland)and each subsequent meeting
2002 Faculty Member: 1st EAONO Instructional Meeting (Nice, France)and each subsequent meeting
2003 Invited Speaker Belgian National Otology Congress(Brussels, Belgium)
2003 Invited Speaker Royal Society of Medicine (London, UK)
2004 Opening Session Speaker: International Cholesteatoma Conference (Den Haag)
2005 Faculty Member: Instructional Course on Otology (Pretoria, South Africa)
2006 Invited Speaker: BACO (Birmingham, UK)
2007 Invited Speaker Royal Society of Medicine (London, UK)
2007 Faculty Member: Otology Course (Ipswich, UK)
2008 Invited Speaker: International Cholesteatoma Conference (Antalya, Turkey)
2009 Invited Speaker: BACO (Liverpool, UK)
2009 Faculty Member on inaugural Cambridge Otology Course (Cambridge, UK)and each subsequent meeting
2009 Invited Speaker: Politzer Society Meeting (London, UK)
2010 Faculty Member: International Laser Course (Mont Godinne, Belgium)and each subsequent meeting
2010 Visiting Professor: Dalhousie University (Halifax, Canada)
2011 Faculty Member on Nijmegen Otology Course (Nijmegen, Netherlands)
2011 Director of 1st Course on Functional Cholesteatoma Surgery (London)
2012- Faculty member on Nijmegen Otology Course
2012- Invited speaker for International Laser Conference, Riyadh
2012- Speaker EAONO Instructional meeting, Bratislava
2012- Director of 2nd Course on Functional Cholesteatoma Surgery
2013- Faculty member on Nijmegen Otology Course
2013 International Faculty member 7th International Temporal Bone Dissection Course (Riyadh)
2013 Invited Speaker: Politzer Society Meeting (Antalya, Turkey)
2013 Invited Speaker, Royal Society of Medicine (London)
2014 Speaker EAONO Instructional meeting (Siena)
2014 Director of 4th Course on Functional Cholesteatoma SUrgery (London)
2014 Faculty member on Middle Ear Surgery course, Hospital for Sick Children (Toronto)